Other
Stuff n Style
New World Best-Seller [US FDA Approved], Proven Way To Regrow Hair Exclusively Made Available In India.
The iGrow® patented, hands~free, convenient and private in~home hair growth system provides full scalp coverage, is fully portable, easy to use and requires no manual movement. iGrow® incorporates proprietary dual light Laser and LED design. Equipped with headphones and an iPod/MP3 interface, the iGrow is a convenient and highly effective Low~Level Light Therapy LLLT system that enables significant hair growth.
FEATURES AND BENEFITS
GROWS HAIR
SAFE AND EFFECTIVE
FULLY ADJUSTABLE
AFFORDABLE
I POD/MP3 INTERFACE WITH HEADPHONES
OPTIMUM SCALP COVERAGE
SCIENCE & TECHNOLOGY
PROGRAMMED FOR EVERYONE
COMPARE
IN-HOME CONVENIENCE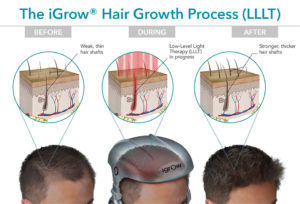 No Reviews found for the business. Please be the first to review.
OPENING HOURS
Monday
09:30 am - 06:00 pm
09:30 am - 06:00 pm
Tuesday
09:30 am - 06:00 pm
09:30 am - 06:00 pm
Wednesday
09:30 am - 06:00 pm
09:30 am - 06:00 pm
Thursday
09:30 am - 06:00 pm
09:30 am - 06:00 pm
Friday
09:30 am - 06:00 pm
09:30 am - 06:00 pm
Saturday
09:30 am - 06:00 pm
09:30 am - 06:00 pm
Sunday
Closed
Ad space
YOU MIGHT ALSO LIKE